A Little Jose Mier Fun
I hope you will forgive me for taking a little liberty here with my latest Jose Mier listing but the fact that I have been holed up in my Sun Valley, California basement for several months due to coronavirus shutdowns may be making me a little loopy.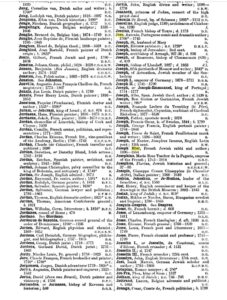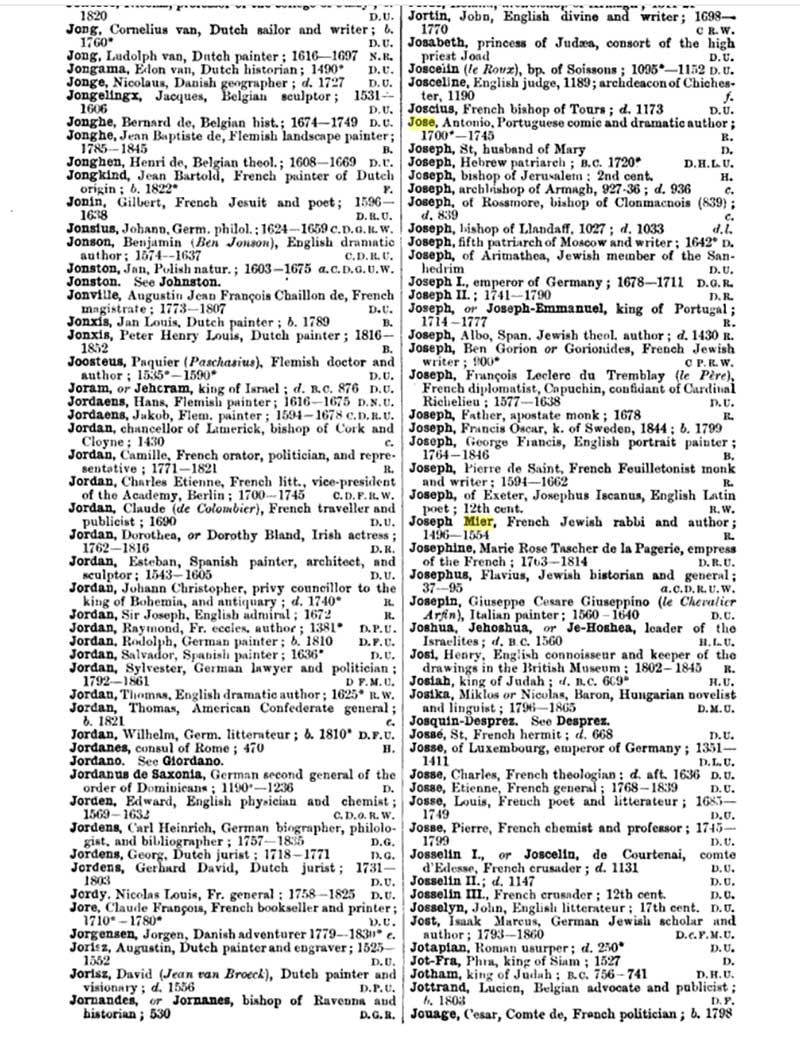 As you know, the name Jose is Spanish for Joseph. In one of my recent searches for Jose Mier I came across a listing for Joseph Mier in a book titled "The Great Biographical Index." Now, I knew right away that this was not a Jose but I thought I'd have a little fun and add him as an honorary member to my list.
This particular Joseph Mier was a French rabbi who lived in the 16th-century. According to the information in the index he died in the year 1554. I've talked about the origins of the name Mier as well as where or you might find it throughout the world but there is a problem when you consider my name Mier is not the Germanic or Yiddish version of Mier (or Meyer). They are both spelled the same but you have to differentiate the one with Spanish roots as opposed to the Germanic Mier (or Meyer/Myer).
In any case I thought it would be fun to add a rabbi to my list. I am 100% certain that this particular Joseph Mier has no Spanish or Latino blood in him whatsoever but I want to add him to my list nonetheless. So, Rabbi Mier you are the latest famous Jose. Welcome and L'Chaim!
Summary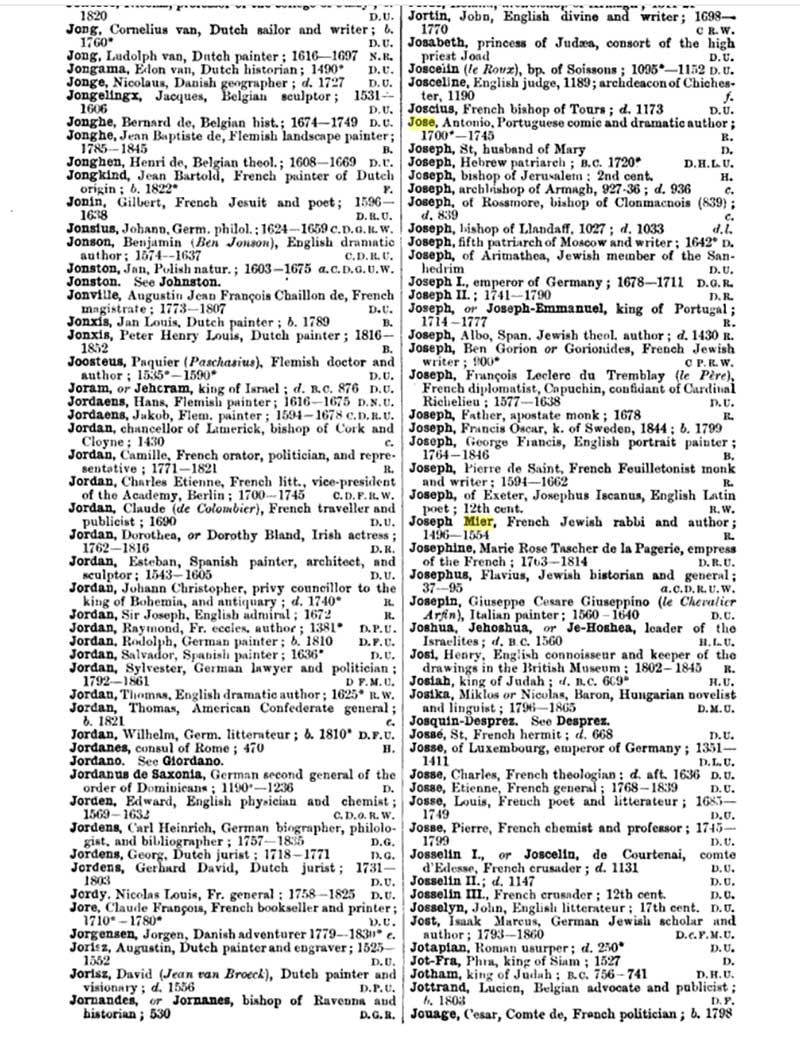 Article Name
Description
Joseph Mier was a rabbi who died in 1554. Since his name is virtually the same as Jose Mier I lightheartedly added him to my list of namesakes.
Author
Publisher Name
Publisher Logo