First Jose Mier from This Country
Another first for me on Jose-Mier.com: I've found my twenty-fifth famous Jose. I call him famous but there's actually not much information to go on here. Even some of the more obscure Jose Miers I've found in history like Don Jose Mier de Cevallos have more information available about them.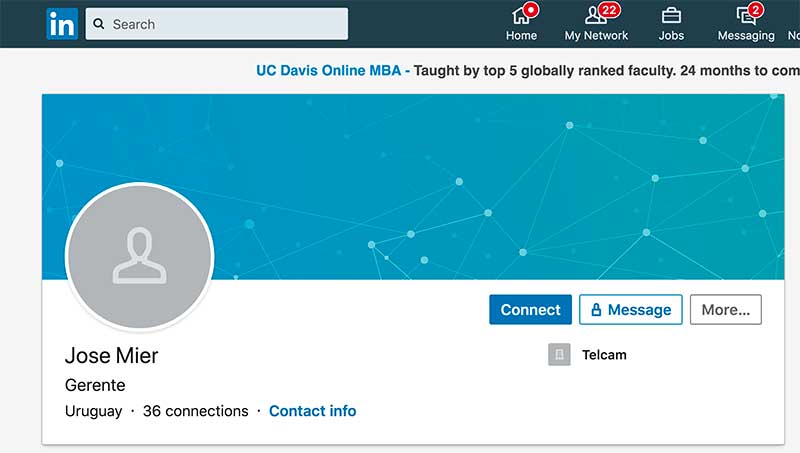 This latest Jose on my list is being added because his LinkedIn profile comes up near the top of the search results. I attribute that to the power of LinkedIn more than anything else, however this is the first time I've seen this particular listing. So, what do we know about this Jose Mier?
As I said, not much, but I do know that he's from Uruguay and that's the first one from this country. If you remember my article on the origins of the Mier name, you'll know that most Miers are located in Central or South America which is no surprise. Most do happen to come from Mexico and the number of Joses in Uruguay is much lower. Still, this Jose did find it expedient to put himself on LinkedIn. It's disappointing that there is no image of him on his profile so I can't even take a guess at his age. I do know that he works for Telcam in Montevideo and has done so for 19 years so that's quite a career.
Telcam, as I am able to find out, is a company in Central and South America that deals in security cameras and access control. It appears to be headquartered in Nuevo Leon in Mexico but obviously reaches into other countries like Uruguay.
Well, Jose Mier number 25, despite the limited information I have on you, welcome to my list!
Summary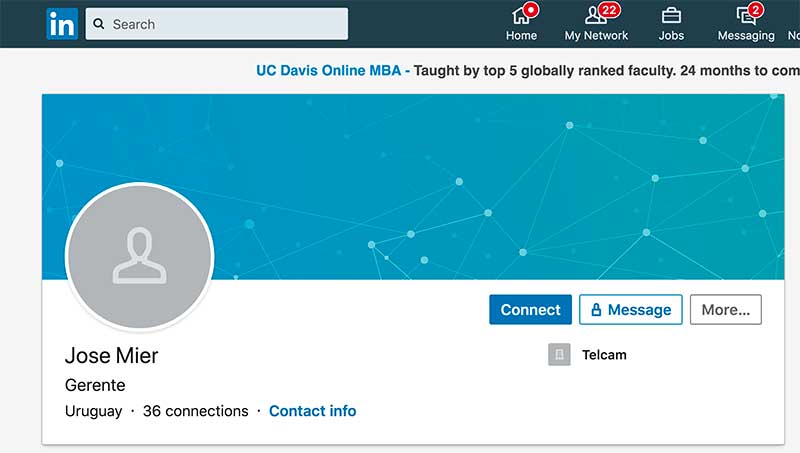 Article Name
Number 25 Jose Mier: Uruguay
Description
Jose Mier finds his 25th Jose to add to the ever-growing list of others with the same name.
Author
Publisher Name
Publisher Logo