University Student's YouTube Channel
This is another YouTube fine as well as another first for Jose-Mier.com. While I have found other Jose Miers in South America this is the first from Brazil. I had to do a little bit of investigation to find this out. I was doing research again on YouTube from my Sun Valley, CA base of operations and came across this particular Jose who is a young man in his 20s and it looks like he's a college student. Again, like with so many other YouTube channels, this person did not fill out the About section so I only know the date on which this person joined YouTube.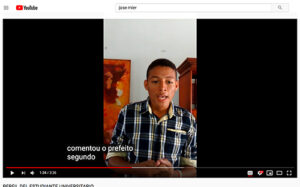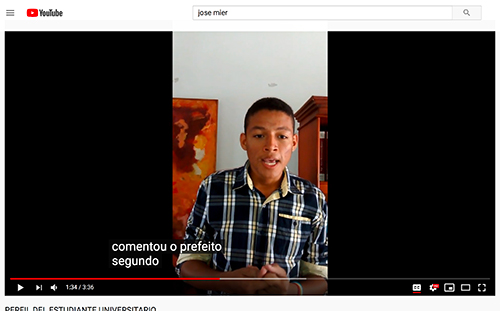 However, I only had to watch one of the videos with closed captioning to determine that the language being spoken was Portuguese. That narrowed it down considerably. There's only one country in South America whose language is Portuguese and that's Brazil.
It would be interesting to know more about this Jose Mier's family history and if somehow the family moved from a Spanish-speaking country to Brazil since the Mier name has Spanish origins. Barring that I have only my conclusions. As I said in an earlier pos,t because I have such limited information about each person I find my mind conjures up stories and possibilities how this or that person came to live in such and such an area.
So without knowing much more then this is a young man who lives in Brazil and speaks Portuguese I can only create the story in my head about how sometime in the last hundred years his family migrated from a neighboring country, perhaps Uruguay, and found a new home in Brazil. Is there any truth to this? Who knows? But it makes my Jose Mier searches a bit more interesting, to myself at least.
Brazilian Jose you have a special place on the list a Famous Jose Miers. Welcome.
Summary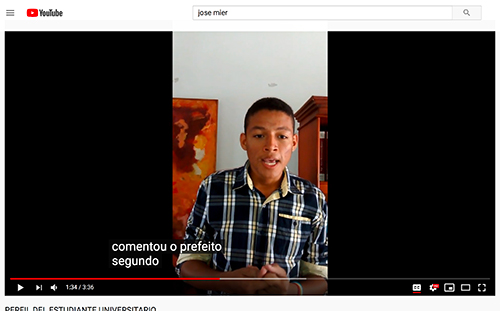 Article Name
Brazilian Jose Mier: A First!
Description
Jose Mier finds another namesake. This time it's a Brazilian college student with a YouTube channel. It's the first Brazilian on the list.
Author
Publisher Name
Publisher Logo