New Yorker was Born in Cuba in 1911
I'm a bit excited to report the details of my latest search. As I sit glued to my computer screen here in Sun Valley, California, I can reach all over the world and go back in time when I'm in the midst of my searches. For this search I went back in time. 1940 which was a census year just like our present year. There is a website called archive.com which contains snippets of census data and that's where I found this particular person.
Compared to my previous searches on Google Books or YouTube I found more information on this one webpage and I have in a long time. While there isn't a lot of biographical information about this specific Jose Mier I do know his name was Jose R. Mier, age 29 at the time of the census, born in 1911 in Cuba. He lived in Manhattan at the time of the census. So this is another Mier with Cuban origins which is not surprising but it's interesting to see how the Mier name moves from one country to another. Obviously this Jose moved to the United States some time after 1911. For all I know his parents might have moved him right after he was born.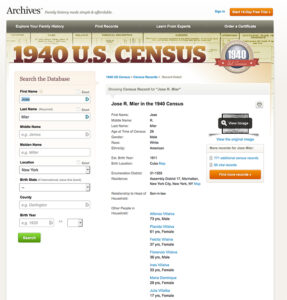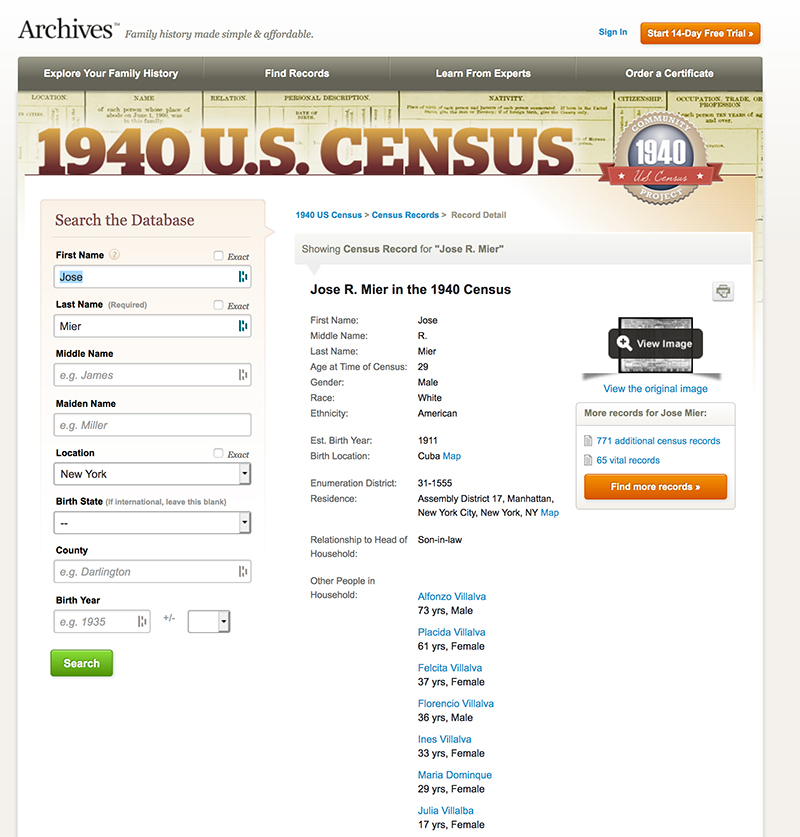 If I were to research this further I'm sure the 1940 census data would show his address and where he lived and I could work back from there, so even though this information is limited it would provide me with a springboard to find out more about this Jose Mier.
I guess it's a testament to my research that I've stopped counting the number of Joses that I've found and that I only have a vague idea of which number this one is. I believe it's around 41 or 42. Regardless I want to welcome this Jose Mier who very probably died sometime ago to my list. So Jose, count yourself part of my long and storied list.
<iframe width="560″ height="315″ src="https://www.youtube.com/embed/-48ci7uKO8w" frameborder="0″ allow="accelerometer; autoplay; clipboard-write; encrypted-media; gyroscope; picture-in-picture" allowfullscreen></iframe>
Summary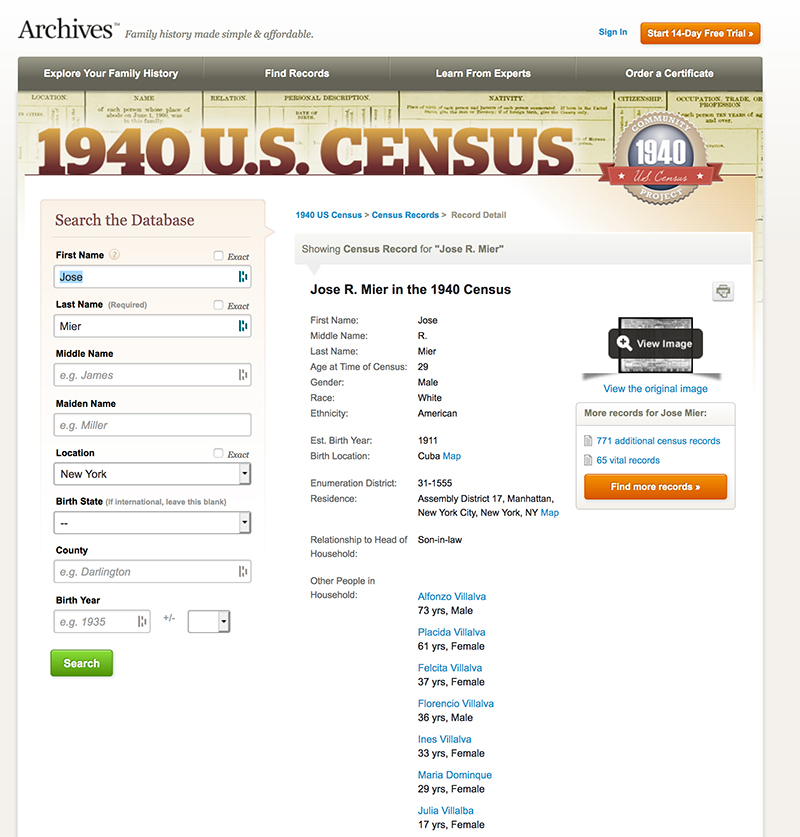 Article Name
Jose R. Mier in 1940 Census
Description
Jose Mier finds 1940 census data on a Jose R. Mier, originally from Cuba, born in 1911. This search revealed more informaton than most others.
Author
Publisher Name
Publisher Logo