Too Much Information?
For me, searching for Jose Mier, I kind of hit the jackpot with the recent search. Like my last Jose Mier search I did a straight Google search and went to the last page where I found listings on beenverified.com. I found 22 listings in California. So this isn't really a profile of one single Jose or Mier but a truck load of people with that name. There are some who live quite close to me in Sun Valley California, and others that are spread out throughout the state.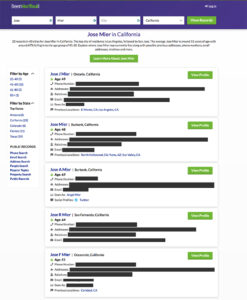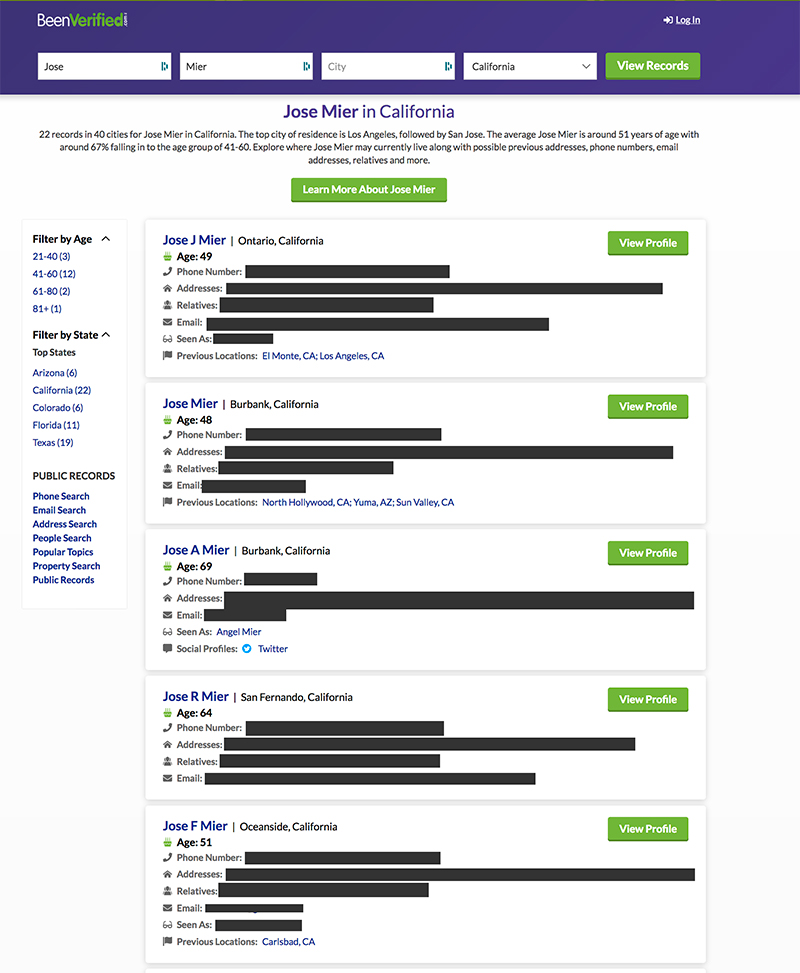 This brings up the subject of privacy. Yes, I'm trying to find out as much as I can about the different people who bear the same name as me but looking over the results on beenverified.com I was surprised to see you so much there. The results for each of these Joses includes their address, phone numbers, partially-obscured email addresses and names of relatives. None of these people need to worry about me contacting them or doing anything untoward but the fact that there're so much information available publicly on people who are currently living is a little bit troubling.
I'm including a screenshot of my search but even I want to keep other peoples information private so I blacked out the names addresses, etc. I know that with all the stuff we do online companies track us down to the minutest detail and sites like beenverified.com get ahold of this information as well and display it publicly.
For me I love when I can find some biographical information on someone, but instead of celebrating my latest Jose Mier and adding him to the list I wanted to take a moment to remind people to be careful when browsing the Internet, making purchases online or doing anything that gives out personal information. On the one hand I keep praising the fact that there is so much information available on Internet, but on the other hand it makes me feel a bit uneasy. I guess that's life in the 21st century so let's all be a little careful with our personal information.
Summary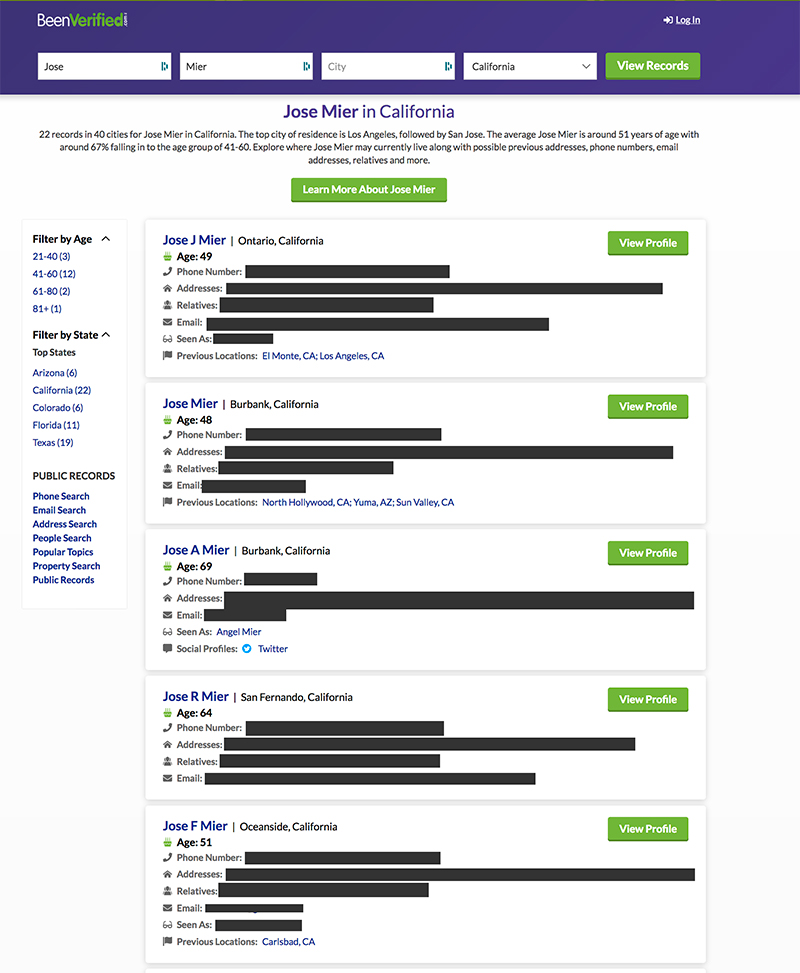 Article Name
Jackpot of Jose Mier on BeenVerified
Description
Jose Mier finds 22 others with the same name on BeenVerified.com, but the amount of publicly available information is kind of worrisome.
Author
Publisher Name
Publisher Logo