Pedro Jose de Mier in Book on 18th Century
As you know from my earlier posts I've had some frustration with Google books. That's not the case this time, however. I kept digging a little more and found another book with a José Meyer reference. I didn't have the same problem I didn't past searches so when I actually went to the page from which the excerpt was taken I did find the name period The book in which I was looking is from Spain and published in 1987. Translated, the title is "Knights of the order of Calatrava who carried out their entrance tests during the 18th century."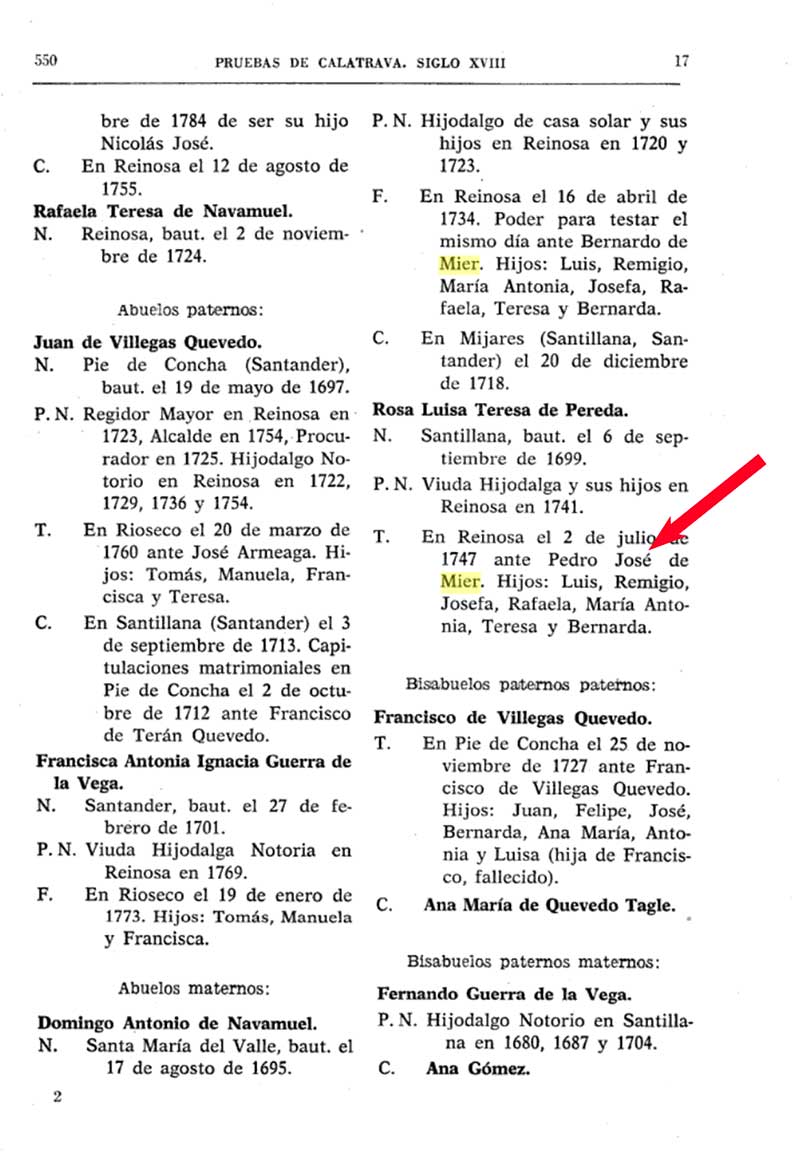 Now you'll probably agree with me that This book is not going to be an exciting read. Rather, it's just a list those who were enrolled in this knightly order in the 18th century. The one person in particular that I found was named Pedro Jose de Mier and it looks like he was admitted to the order in 1747. For those, like me, who are not familiar with this particular order here's an next served from britannica.com:
Order of Calatrava, in full Military Order of Calatrava, Spanish Orden Militar de Calatrava, major military and religious order in Spain. The order was originated in 1158 when King Sancho III of Castile ceded the fortress of Calatrava to Raymond, abbot of the Cistercian monastery of Fitero, with instructions to defend it against the Moors. The order of knights and monks who defended the fort was formally recognized by the pope in 1164, and it became closely affiliated with the Cistercian abbey of Morimond in 1187.
I've actually lost count of how many Jose Miers I've added to my list on this website. I believe this one is 29, but I'm not sure. In any case I'm happy to add this knight of the order of Calatrava to my list. Pedro Jose welcome to the list!
Summary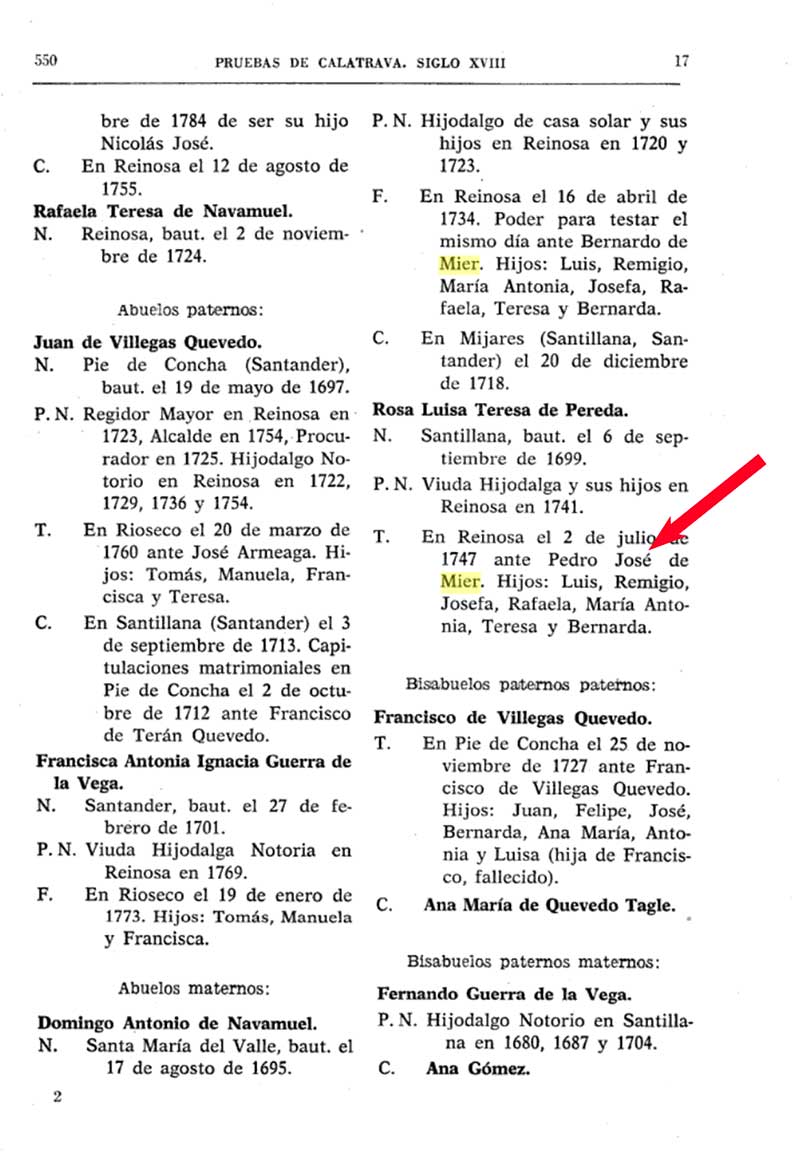 Article Name
Indeed a Knight with My Name
Description
Jose Mier found a reference to a Pedro Jose de Mier in a book on a knightly order in Spain. The volume consisted of those who had passed entrance exams to the order in the 18th century.
Author
Publisher Name
Publisher Logo