Letters from the Procurator General
It's always fascinating for me, regardless of how skimpy the information is about one José Meyer or another, the type of information I end up finding in my searches. Yet again, as I search from the safety of my domicile in beautiful Sun Valley, California, I am transported back in time during my searches enter far off countries.
Again for the search I decided to use Google Books. No problems this time except that delink on Google books did not take me directly to the page in question but it was simple to scroll down find page. And it did indeed contain the José Meyer info the Google books showed in the excerpt.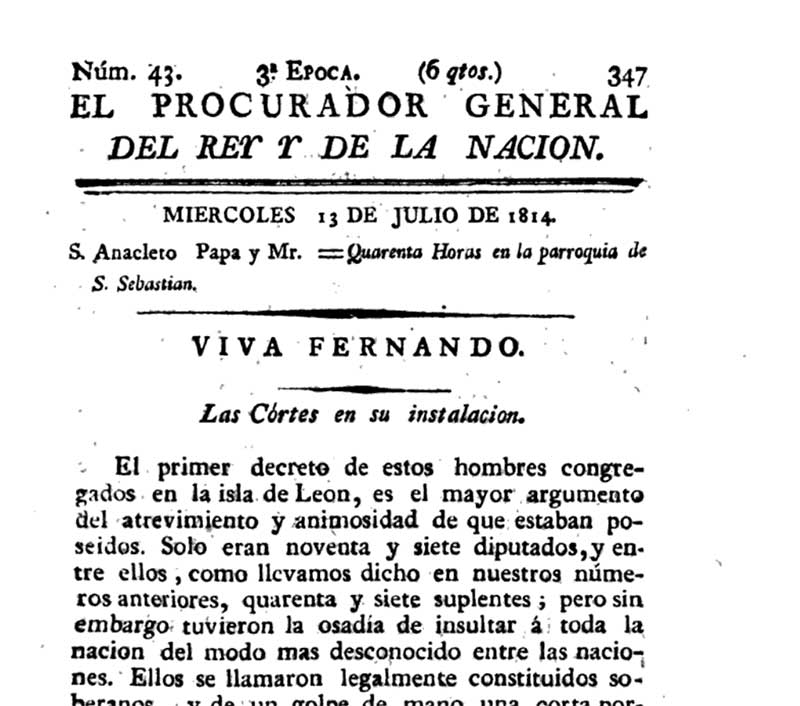 The book seems to be a report by the Procurator General in Spain, reporting on items of interest to the Crown. At the time it appears that the king was Fernando and he is referenced with respect at the beginning of each chapter.
The page in question which contains the information I was looking for is from Wednesday, July 13, 1814. There is only a line about this particular José Meyer whose name is Don Vincent Jose Mier and he's mentioned along with a few other people regarding some matter or other. This particular person was the Canon of Albarracin, and so probably involved in church matters.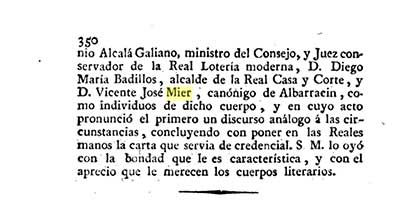 As an aside it's made me look up information about Albarracin and I found out it is about a three and a half hour drive east of Madrid. For those who care, it was apparently named Spain's most beautiful village of 2018. If I had the opportunity to travel this might be a great place to visit. Located vaguely in the center of Spain it's not really close to Santander Province—the ancestral home of the Mier name, but who knows? Maybe this Jose's family originally came from there.
So we have another Spaniard named Jose Mier, this one living in the early 19th-century in Spain. I seem to be seeing an unintended series of coincidences in my searches. Many of the references I have found been from the early 19th-century, whether in Spain or some other country such is the Mexican priest named Jose Mier that I wrote about an earlier article. I'm sure this is just happenstance but I keep seeing early 1800s in many of the sources I'm looking at period
No matter, I welcome this 30th famous Jose Mier to my growing list.
Summary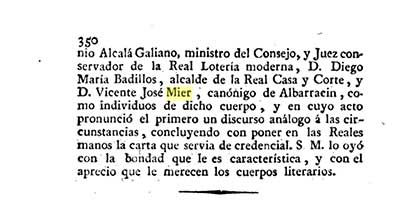 Article Name
Vincente Jose Mier in 1814 Spain
Description
Jose Mier Around the World has found another person with the same name. This one is from Spain in 1814, the Canon of the town of Albarracin, east of Madrid.
Author
Publisher Name
Publisher Logo