Another Google Books Result
Searching for Jose Mier leads me in many different directions, but I keep going back to many of the same sources to see if there are any new items or things that I've overlooked in past searches. This latest search for Jose Mier was done on Google books. As you know I've done several other searches for my namesake in Google books so in the course of the search I saw many of the books I've referenced in previous Jose Mier.com blog posts.
I did find a new reference to a Jose Mier, however, and this one is from a book published in Havana Cuba in 1884. The title of the book is "Guia de Forasteros de la Siempre Fiel Isla de Cuba para el Ano de 1884." Roughly translated it's an outdoorsman's guide and aside from the Jose Mier reference in the book it's an interesting tome to take a look at. Given my limited Spanish I can tell but it's kind of like a Farmer's almanac. The first few pages contain dates for the solar and lunar eclipses, the four seasons and interestingly the dates for the movable feasts of the Church.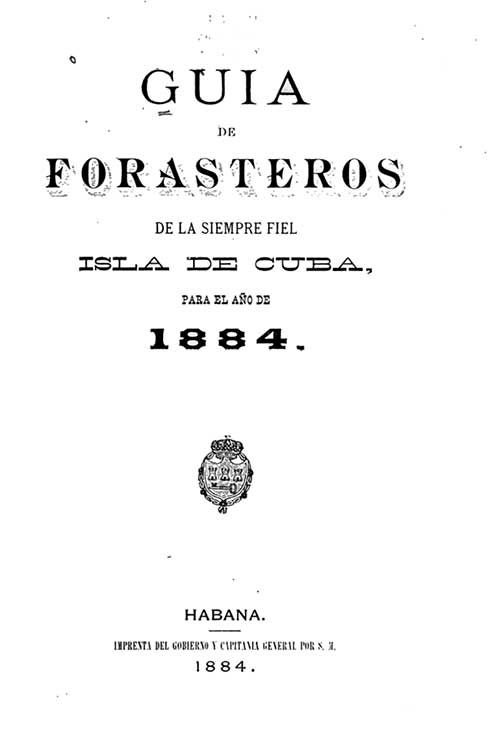 They referenced opposing markers on page 168 and I'm really not sure what this means. All I know is there is, or was, someone with the name Jose Mier living in some part of Cuba in the year 1884. The names listed in this section of the book are listed under various provinces and this particular Jose Mier is from the province of Santa Clara and the city of Sagua la Grande.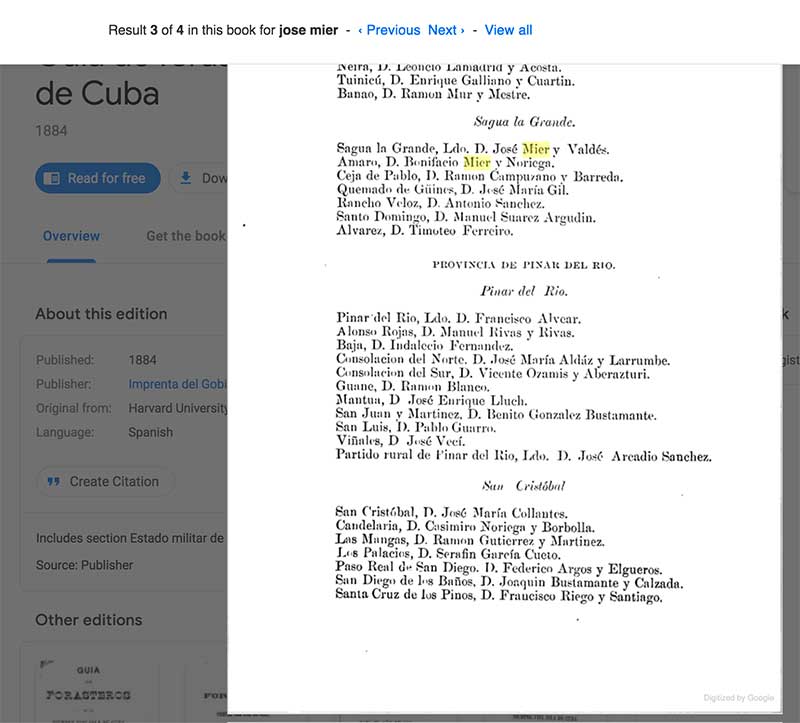 In any case I'm used to not having much information when I do some of these searches but it's interesting just to add another one to my list. Jose Mier from Cuba in 1884 you're the latest on my list of famous Joses!
Summary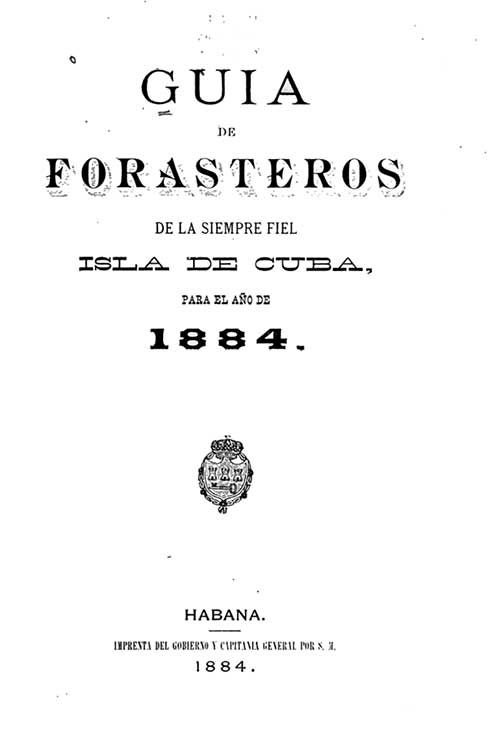 Article Name
Description
JOse MIer Around the World has found yest another Jose Mier reference. This one is in an 1884 book from and about Cuba. He came from the province on Santa Clara.
Author
Publisher Name
Publisher Logo