From Sun Valley to Irvine High
Francisco Jose Mier y Teran is the name of the latest find that as a result of another Google search. I continued perform searches every once in a while and I am continually surprised did I get different results. Most of the time I see what I call the usual suspects at the top of search result pages. However, it every once in a while a New and unique Jose Mier shows up on page 1.
In this particular case this Jose was listed on site called Maxpreps.com. knowing nothing about this particular website I investigated and found that it is website dedicated to the high school sporting events and athletes. This specific namesake was an athlete at Irvine high school more than a decade ago. The listing, while cryptic coma dude let me know that he graduated in the year 2011 in that sport played was lacrosse. Other biographical information on this website was very sparse and the most I can find out was his name, the date of his last game and his graduation year.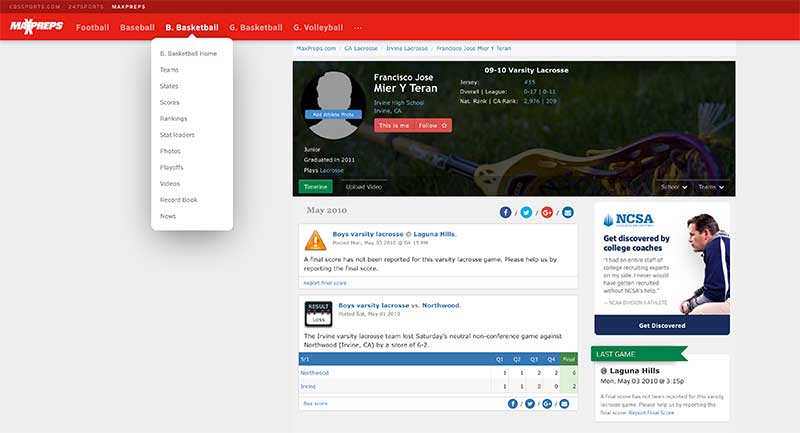 If this person was 18 years old in 2011 that would mean he is 30 years old today in 2023. That would mean he was born in the year 1993 which would make him part of the generation Y. I've been doing some research myself other reasons that generation and that one immediately following which is generation Z. it's interesting in that both of these generations really came of age surrounded by the digital world intend to view the world differently than those of us in older generations. Whereas someone from my generation can Remember rotary dial phones as well as physical phone books, generation Y and Z we're born into an almost completely digital world or cell phones social media were ubiquitous.
Of course all this is just speculation on my part since I don't know anything about this particular Jose Mier other than his attendance at Irvine high school the first decade of the 21st century. Notwithstanding, it's yet one more José that I can add to my list and I officially do so now.
Summary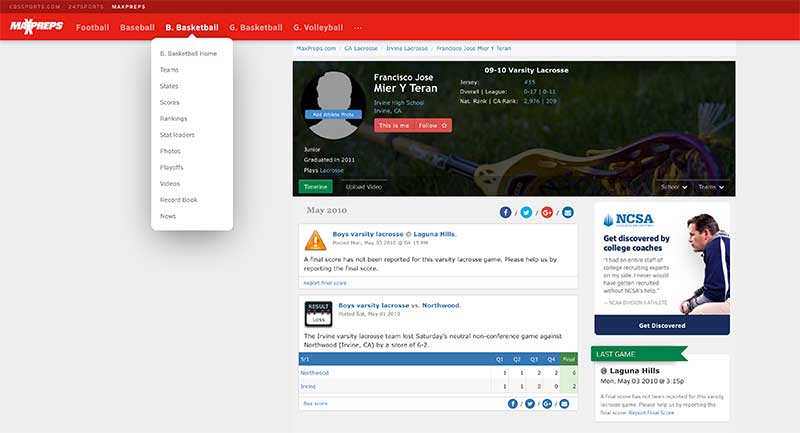 Article Name
Latest Jose Mier Also A California Boy
Description
Latest Jose Mier added to the list of others witht he same name by one who lives in Sun Valley is also another Californian.
Author
Publisher Name
Publisher Logo