Fish and Seafood Vendor in Cantabria
While in the midst of another Jose Mier name search I happened upon a listing (thank you Google) for this Jose. While the listing from El Economista was in Spanish I was easily able to translate. The English version reads as follows:
"Below we show you all the information about Jose Maria Mier Lopez, as well as all the companies and positions he currently has. Jose Maria Mier Lopez currently has a position at 1 company. The company in which Jose Maria Mier Lopez holds these positions is from the province of Cantabria and the main activity of this company is 'Wholesale trade of fish and other fishery and aquaculture products.'"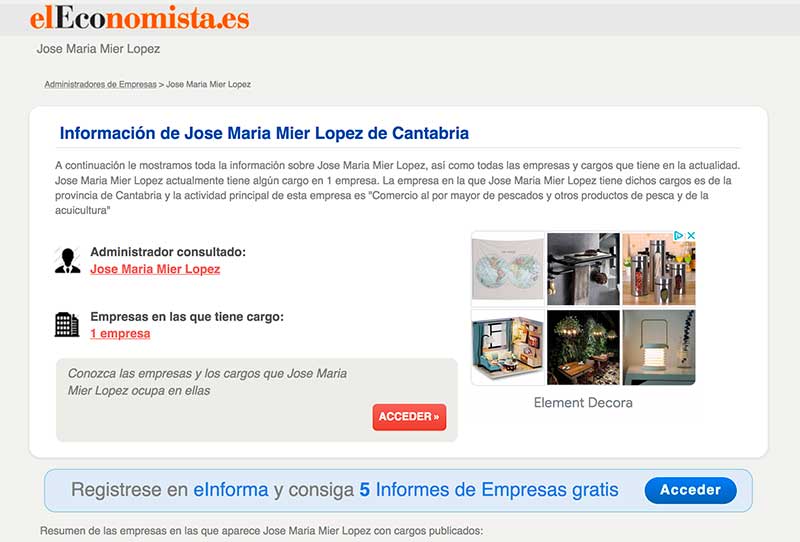 Now I have more information on this Jose Mier but what's more interesting to me is that this Mier hails from Cantabria. Where is that, you may ask? It's in the Santander province in Spain. Again, we see a Jose Mier from the very birthplace of the name.
It doesn't take much to make me smile and this find certainly put a smile on my face. I love when I find something that confirms my theory: that the town of Mier in Santander, Spain is the home of all the Miers who have lived. I go into more detail about this on my Origins of the Name Jose Mier page.
It's also interesing that this Jose is involved in the seafood trade and not purprisingly Cantabria is situated on the northern coast of Spain. I wonder if our newest Jose's ancestors also made a living from the sea. It would not be surprising but it's just one more thing that links us in the present day to those who lived centuries before.
Jose Mier #22, come on down! You're now added to my list!
Summary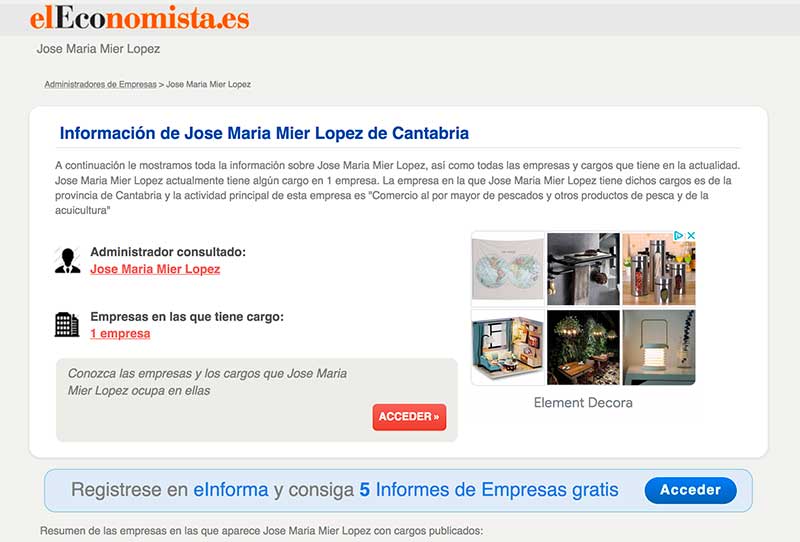 Article Name
Number 22 Jose Mier: Another Santander Find!
Description
Jose Mier number 22 on our list is from Cantabria, Spain which is the birthplace of the Mier name.
Author
Publisher Name
Publisher Logo