Another Jose Mier Turns Into Two!
Jose Mier here with another "famous" instance of my name. It's amazing what I find when I search for Jose Mier on the Internet. As I make my way down the list of prominent Google results I find yet another person named Jose Mier.
This one is Jose F. Mier II and he's a doctor in Martinsville, VA. The result where I found his information is a site called Doximity and even though the information contained there is rather limited, it told me some very important information.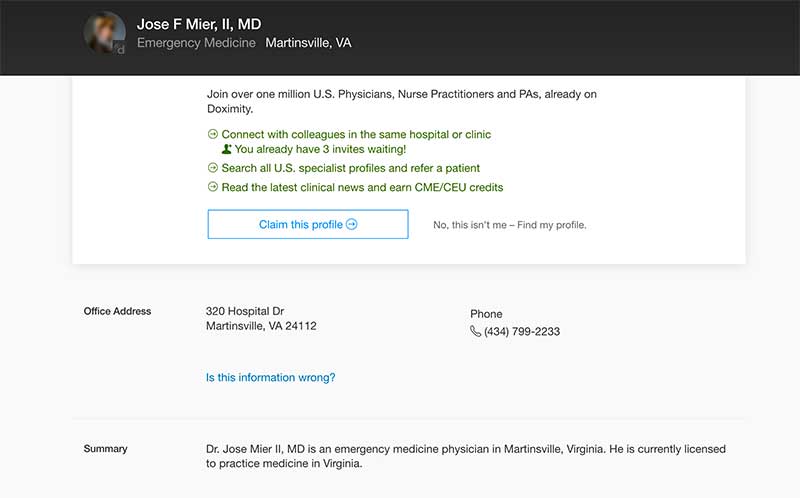 First, this particular Jose Mier is a "second" (or junior) meaning that there's another Jose Mier in the family. I'm assuming his father is Jose Mier the first. All this sound a lot like Thurston Howell the Third from Gilligan's Island, doesn't it? Anyway, with one search result I got two Jose Miers for the price of one.
The second interesting thing is that this Jose studied medicine at the University of Santo Tomas. As an aside, when I went to look this up I found it is the oldest university in Asia. It's located in Manila in the Phillipines and goes back to 1611!
This Jose Mier is Filipino
So, I surmise that this Jose Mier is Filipino and not from Latin America.
That dovetails with my theory about the name Mier originating in Spain and spreading out through the rest of the world. Of course the Phillipines were a Spanish possession until they ceded it to the United State after the Spanish-American war. Many Filipinos bear Spanish surnames and even first names so while it's very interesting it's not surprising that this Jose is Filipino.
I found that this Doctor Jose Mier is also a bit older, since his medical license in Virginia goes back to 1972.
The listing on Doximity seems to be just something that they've pulled from information already available on the web, but apparently Doximity has enough authority that their listings show up closer to the top of Google's search results. It looks like this listing for Jose Mier has not been "claimed." Meaning they want Jose Mier II to claim and use it.
Regardless it's one more Jose Mier I can add to my list. So, Jose Mier II welcome to the list of "famous" Joses!