A Surprising Addition to My List
Jose Mier Schneider is the latest addition to my list of other Jose Miers and this one is a little bit surprising. It's surprising to me because, looking at the photo of this person on his soundcloud page, he does not immediately look like a Jose. Judging from the last name I'm not at all sure that he has any Hispanic blood in him, however I can't be sure with a name like Jose.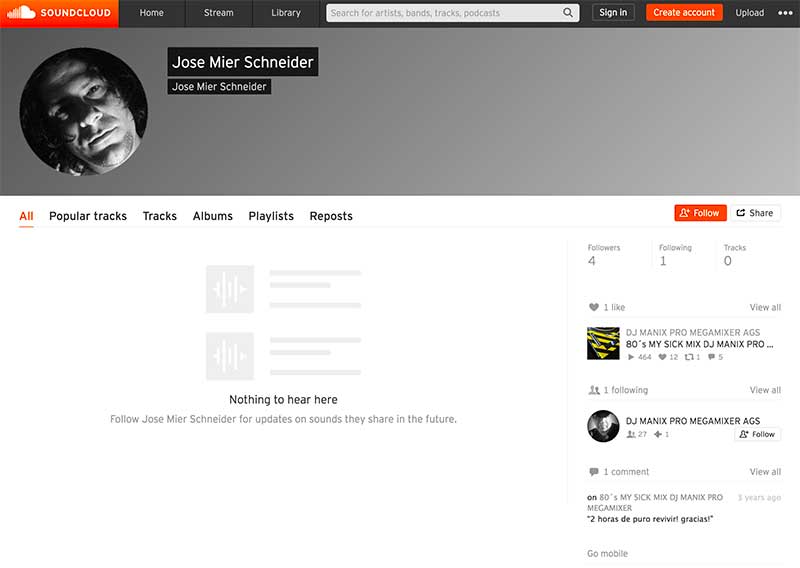 What do I know about this person? Next to nothing. There's no biographical information about this person on sound cloud and the only thing I can find out about him comes from his photograph at the top of the page. He looks to be a young man in his 30s but that's all I know. I don't know geographical information, birth date or anything else about this person.
Soundcloud is a website dedicated to sharing music but even this page is empty of anything that this man wants to share. About the only thing I can tell is that he likes 80s music based on the fact that on the right hand sidebar he has liked an 80s mix by a DJ who goes by the name of DJ Mannix Pro.
I'm really adding Jose Mier Schneider because it's kind of funny. On the street he probably just goes by Jose Schneider but here on sound cloud we see the full name. I add him to my list because, well, he did actually show up in a search on Google for "jose mier." So Mr. Schneider, if you ever happen across my website and notice that there's a reference to you, please take it as a compliment.
Summary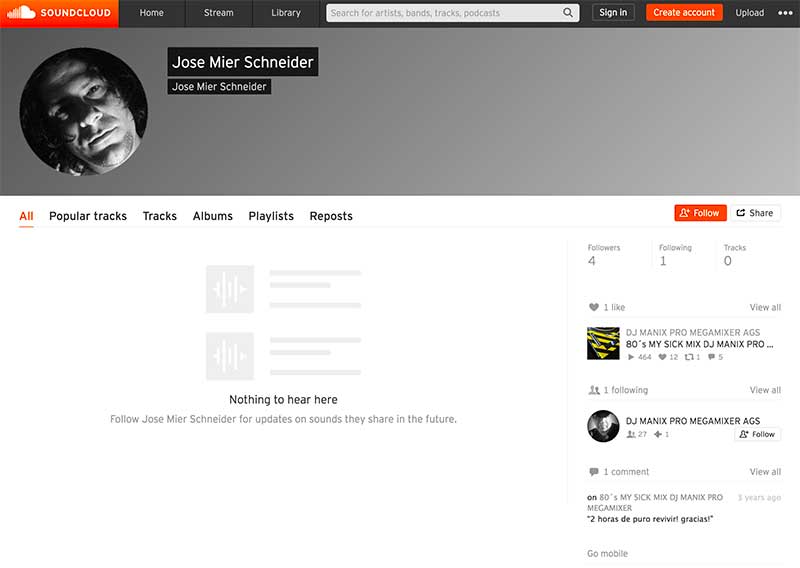 Article Name
Jose Mier Schneider on SoundCloud
Description
Jose Mier Schneider is the latest addition to Jose-Mier.com's list of other people around the world who have the name Jose Mier.
Author
Publisher Name
Publisher Logo