Leon Province's Jose Vega Mier
Jose Mier is not an uncommon name as I am finding out. Even if the references to that name be cryptic, the name continues to pop up here and there as I search the Internet for more instances. My latest discovery is one Jose Vega Mier who was apparently artisan in Spain in the 19th century.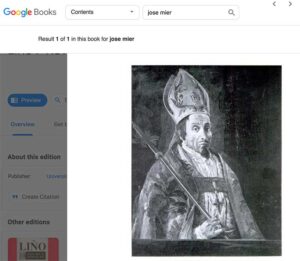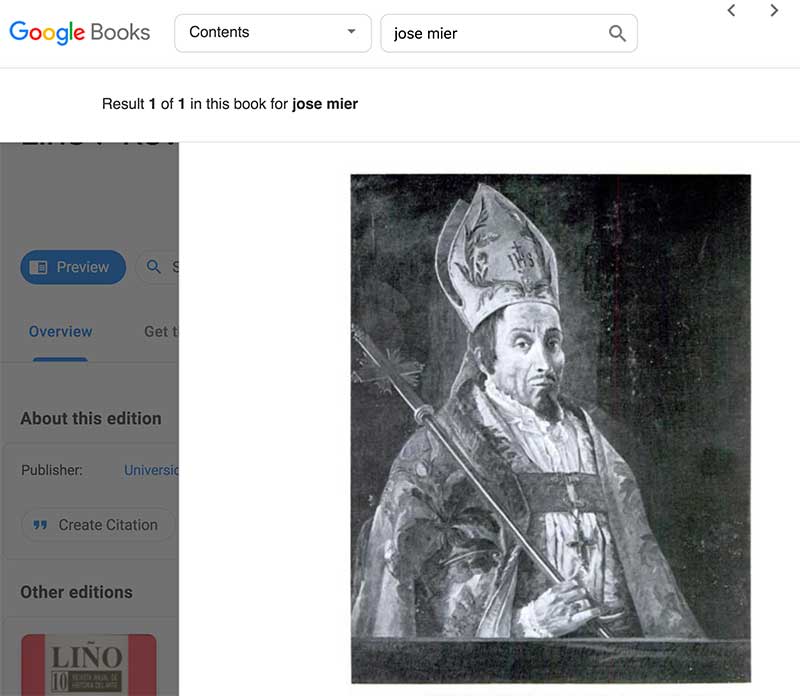 The reference to this Jose is in regard to portraiture of bishops in the province of Leon in Spain. The book is entitled "Lino 7 Revista Anual de Historia Del Arte" and as you can tell from the title it is about the history of art. In particular a very special type of art as I said: portraiture of Church officials in Spain. The paragraph that makes reference to our Jose mentions him just in passing while talking about the portrait of a certain bishop and where this portrait was placed. One of those places was the workshop of our friend Jose Vega Mier.
Again, what I find fascinating is that the name of Mier crops up more often than not in northern Spain. Evidence in support of this fact is that the city in which all of this took place was named Oseja de Sajambre. A quick check on Wikipedia confirmed for me the location of this town in the province of Leon which is in northern Spain. If you look at a map you can see that the province of Leon is only a short distance to the west of Santander, the birthplace of the Mier surname. So again I'm not surprised to see this name rear its beautiful head in any book that references the northern part of Spain.
Believe it or not, I'm losing count of the number of Jose Miers that I've added to my list. I believe we are up to number 35 or thereabouts. This particular Jose would have lived in the mid 19th century if the bishop whose portrait this was died in the 1850s. The portrait would have been painted prior this bishop's passing, putting the creation date somewhere between 1825 in 1855. The reference to Jose Vega Mier and his workshop means that he was also living and active around the same time.
It's a fact of life that I have to live with such incomplete information about the people I find referenced in books, but many of these people who share my name are not as famous are not as famous or noteworthy does the so-called important people these books may profile. To me, however, they are very important and I will continue to search for others who share my name.
Summary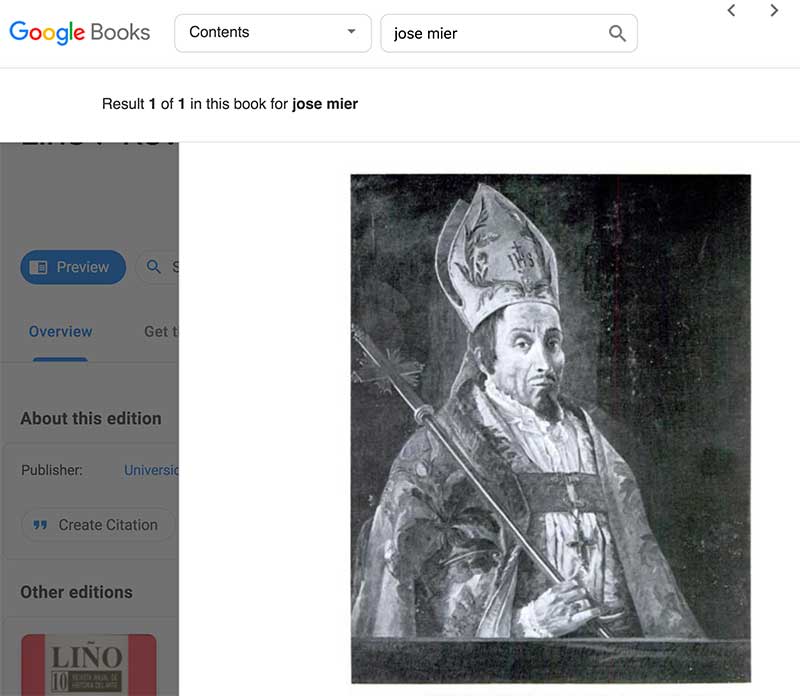 Article Name
Description
Jose Vega Mier was an artisan with a workshop in Oseja de Sajambre, located in Leon Province, Spain in the mid 1800s.
Author
Publisher Name
Publisher Logo