29th Famous Jose Mier
I've been having a lot of success on Google Books, with one notable exception as you can read in my last Jose Mier post. That did not dissuade me from using Google Books again for my latest search. The more I search the deeper I have to dig and the more pages I have to go through. It wasn't too bad I believe this listing was on page 3 or 4 Google Books.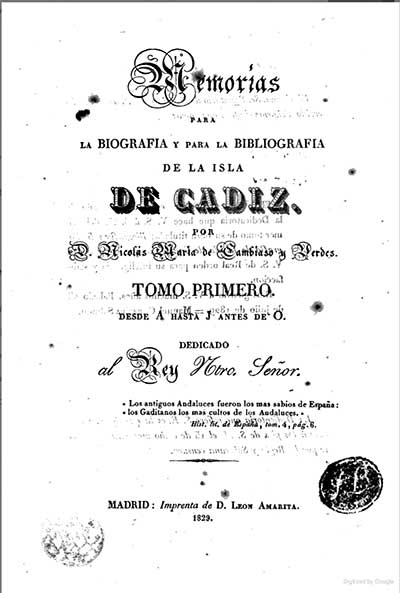 What has become obvious to me, however, in doing the searches is that because I'm looking for a Latino name (Jose Mier), many of the results I'm going to find will be in Spanish. You probably already know from my previous posts that despite my Hispanic heritage, and living in the heavily Hispanic community of Sun Valley, CA, my command of the Spanish language is limited so I depend a lot on Google Translate. Nevertheless I was able to make out the information concerning this Jose Vincente Mier.
The book in which this information resides is entitled Memories and Biographies and Bibliographies of the Island of Cadiz. It was written is 1829. The reference to Jose V. Mier was that of a theology student in Spain around the end of the 18th century. This Jose went on to become the vicar general of a bishop in Spain and he died in 1826 not long before this book was published.
Even though the information in this person has very limited I love finding little pieces of information and all books. I get a kick out of looking at the old typefaces and just thinking about all the people that have held this book or read it over the centuries. Despite the cryptic information I was able to find it still another Jose Mier that I can add to my list, this one being number 29. If there are about 25,000 more in the world today I have 24,469 to go!
Summary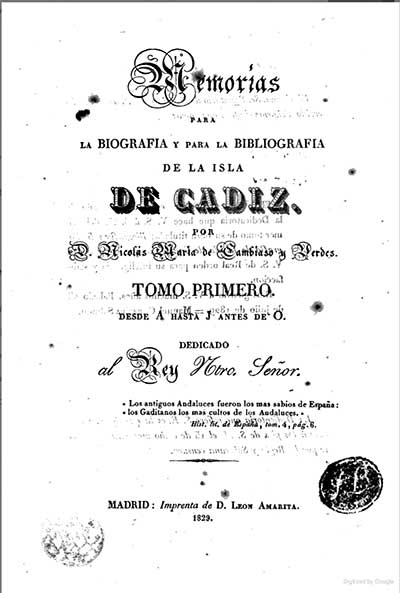 Article Name
Jose Vincente Mier from Cadiz Spain 1826
Description
Jose Mier discusses another search on Google Books. This time the book with the Jose Mier information is one published in 1829 entitled "Memories and Biographies and Bibliographies of the Isand of Cadiz."
Author
Publisher Name
Publisher Logo