Long Practice of Medicine
My latest find in my Jose Mier search is one that I've probably overlooked many times. When I begin my search for Jose Mier on the Internet one of the most popular listings as for Jose Mier y Teran who I've profiled on the site previously and who is a doctor.
But there's another doctor named Manuel Jose Mier. I know I have overlooked this listing but something caught my eye today and it was the fact that he graduated from medical school in 1954 (Mier y Teran is a much younger man). This Dr. Mier currently lives in Venice Florida and has practiced medicine for 66 years. He is a neurologist.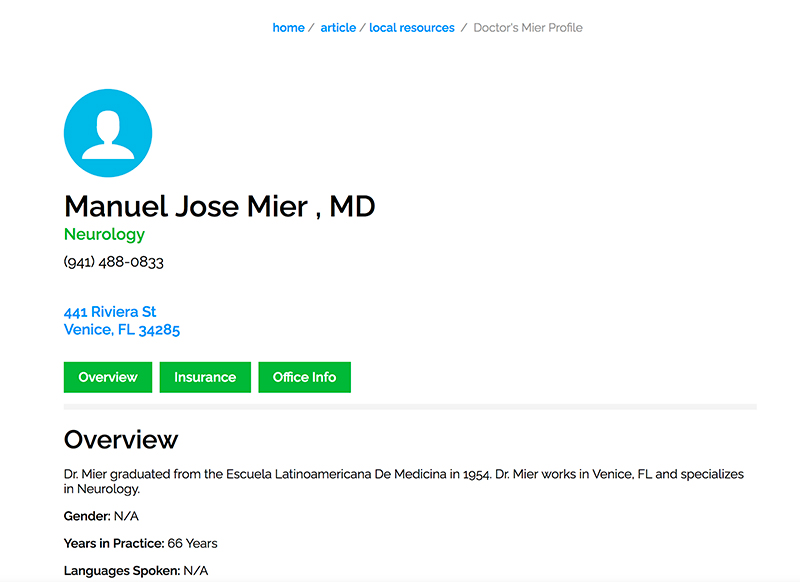 In trying to find out a little bit more about this particular Jose, or rather Manuel Jose, I read that he went to medical school at Escuela Latinoamericana De Medicina. A search for the school on Google brought up the Wikipedia information box and I was surprised to see that was founded, apparently, by Fidel Castro. That would mean that this Jose Mier is originally from Cuba and made his way, as many Cubans have done, to the United States and specifically the state of Florida (about 3,000 miles from me in Sun Valley, CA).
I'm not sure if my information is accurate, since Fidel Castro did not come to power until 1958 but the school may have had another name prior to Castro taking charge of Cuba. I can imagine this Dr. Mier as young physician who just graduated medical school, witnessing the changes brought about by the Cuban Revolution and taking steps to move to the United States. There's no way I can really know unless I contact this doctor directly but I have my suspicions.
Regardless, for a physician to practice medicine for almost 7 decades is quite an achievement and I am happy to add this man to my list famous Jose Miers.
Summary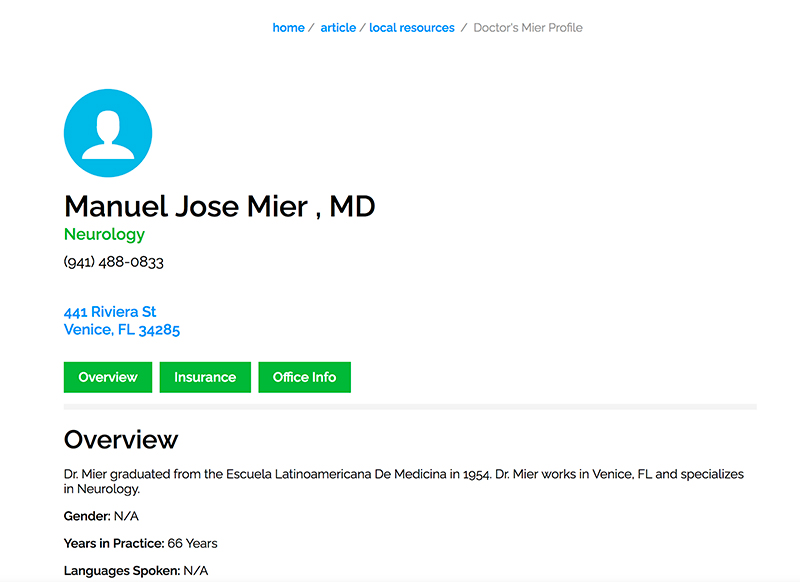 Article Name
Description
Jose Mier has found a previously overlooked listing for Manuel Jose Mier, M.D. a neurologist in Florida who has practiced medicine for 66 years.
Author
Publisher Name
Publisher Logo