Today we remember Robert F. Kennedy, who was shot after giving a speech at the Ambassador Hotel in Los Angeles, California on June 5, 1968. He would succumb to his wounds the next day.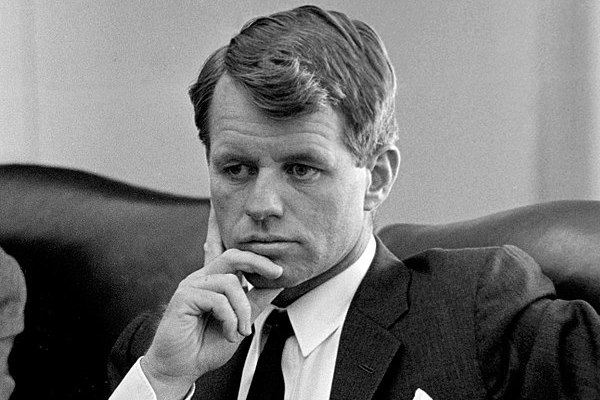 Image: Robert F. Kennedy / LBJ Library
Robert Francis Kennedy was born on November 20, 1925 in Brookline, Massachusetts. He was the seventh child born to Joseph Kennedy, Sr. and Rose Fitzgerald Kennedy. After successfully managing his brother's presidential campaign, Kennedy was appointed Attorney General of the United States and served as President John F. Kennedy's closest advisor. During his tenure, Kennedy was a prominent advocate of the Civil Rights Movement and fought against organized crime and the Mafia.
In 1968, he became the leading Democratic presidential candidate. On the night of his assassination, Kennedy had just scored a major victory by winning the California primary. Shortly after giving his celebratory speech in the ballroom of the Ambassador Hotel, Kennedy was shot three times in a hail of gunfire. He died the next day at the age of 42.
Do you remember that fateful day in 1968?
Explore Robert F. Kennedy's family tree on Geni and share your connection to the Kennedys.